Citrus County DUI Lawyer
The Florida Highway Patrol and local police aggressively pursue drivers who have been drinking and driving impaired. Florida has some of the harshest DUI penalties if you are convicted of a DUI offense. A DUI conviction can result in incarceration, probation, court costs, fines, driver license suspension (administration and criminal suspension), installation of an ignition interlock device in your vehicle, and vehicle impoundment. To avoid or reduce these consequences, you should contact the experienced DUI Defense lawyers at KOVACH & BAKER to aggressively fight your DUI charge.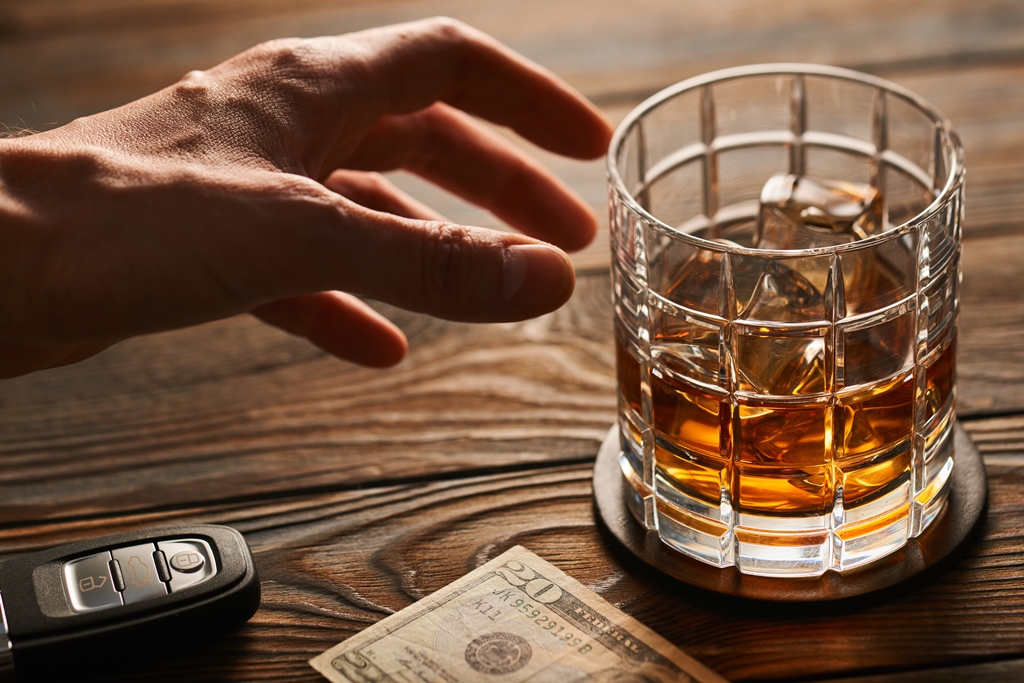 PENALTIES FOR A FIRST-TIME DUI CONVICTION
If the Breathalyzer test registered a blood alcohol concentration (BAC) of 0.08 or higher, a first-time DUI conviction carries a sentence of:
Up to six months in jail 

$500 to $1,000 fine

Court Costs (vary)

Up to one year of probation 

50 hours of Community Service 

License Revocation six months to one year

Vehicle Impoundment (10 days)

Ignition Interlock Device (up to one year if BAC is above .08)
The DUI Penalties increase if the driver's BAC is 0.15 or greater, if there is a minor in the vehicle, if there is property damage, or if there is serious bodily injury.
PENALTIES FOR MULTIPLE DUI CONVICTIONS
The penalties increase for subsequent DUI convictions as follows:
Second DUI within five years

 can result in minimum jail time of 10 days up to nine months for a BAC of 0.08 or higher and up to one year for a BAC of 0.15 or higher.

Third DUI within ten years

 is a third-degree felony punishable by 30 days mandatory imprisonment and installation of an ignition interlock device for at least two years.

Fourth DUI

 is a third-degree felony and classifies the driver as a habitual offender and carries a sentence of up to five years imprisonment and permanent revocation of your drivers license.
Talk to us for free about your legal issue. We'll provide you with our legal opinion and help you understand what options you have.
Arrest
Law enforcement must have probable cause to arrest you.
First appearance
Within 24 hours of your arrest, a judge decides whether or not to set bond.
Arraignment
You are given the opportunity to plead guilty or not guilty to the charges.
Discovery
Our skilled criminal defense lawyers investigate your charges and gather evidence through police reports, subpoenas, depositions, expert witness consultation and forensic testing. The prosecution must give you access to the evidence it has collected in your case, including exculpatory evidence.
Plea negotiations
If beneficial to you, our attorneys negotiate for a lighter sentence or a lesser charge. For example, a DUI charge might be reduced in exchange for a guilty plea to a reckless driving charge.
Pretrial motions and hearings
Typically, the defense and prosecution file numerous motions, and the judge holds hearings at which each side presents its argument. For example, we might file a motion asking the court to exclude evidence that was obtained without a proper warrant.
Trial
A criminal trial consists of an opening statement by each side, the direct and cross-examination of witnesses and the presentation of physical evidence. The state has the burden of proving beyond a reasonable doubt that you are guilty of the specific crime with which you are charged.
Sentencing hearing
If you are adjudicated guilty through a plea or a verdict, the judge sentences you at a hearing.
Talk to us for free about your legal issue. We'll provide you with our legal opinion and help you understand what options you have.
If you are charged with a DUI or BUI and need an aggressive lawyer to fight for your rights, contact KOVACH & BAKER for a FREE consultation where your case is our commitment.